International Shipping Policy
LBSeed Co offers two shipping options to Canada. Using BORDER BUDDIES (NO SURPRISES) will guarantee the arrival of your order across the border. BORDER BUDDIES does NOT support PO Boxes. Selecting USPS(NO GAURANTEE) shipping, LBSeed Co DOES NOT guarantee arrival to destinations outside of the USA. LBSeed Co will not replace or refund orders that are not delivered or held at customs. By completing your purchase, you understand that your are ordering at your own risk and you will not perform a chargeback if there are any issues with your delivery. LBSeed Co will provide tracking information, however, once your order has left the USA, we are unable to assist any further.
Where do you ship?
We currently ship to the USA and Canada
When do you ship?
We ship orders Monday through Saturday. Orders placed Saturdays after 2pm and Sundays will be mailed the following business day.
How quickly can I expect my package?
Normally, shipping to the contiguous United States can take anywhere from 2-8 days after order is placed depending on selected shipping option. Shipping to Hawaii, Alaska and Canada may take up to 3 weeks after order is placed depending on selected shipping option.
Which types of payments are accepted?
We accept all major credit and debit cards.
What if my payment method gets denied?
Some major banks require additional approval to process this transaction. If your transaction is declined, and all information has been entered correctly, try calling your bank to let them know you are authorizing a charge from us.
How does shipping work?
Packages are shipped with a tracking number through USPS or UPS. If a package shows as scanned and delivered, we have to believe it was delivered. If you do not receive the package but tracking shows delivered, you will need to contact the carrier service directly. The carrier can provide by the minute detailed tracking. If they find it was delivered in error, they will provide documentation. The documents need to be submitted to us via email to info@lbseedco.com and we will work with you to resend the package.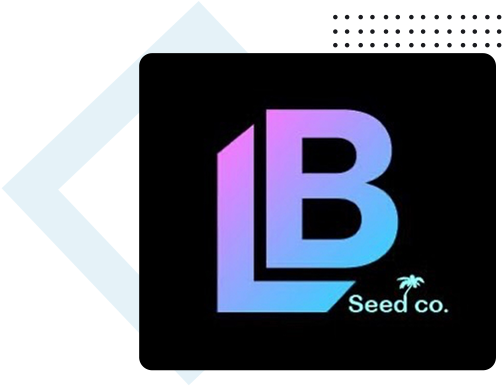 Contact us anytime!
We answer email and customer issues M-F, AFTER 5pm, MST. Please be patient, as we will respond within 48 hours. We ship M-F via USPS. Orders placed Friday after 5pm through Sunday will be fulfilled the following Monday. Please go to the contact tab to connect with an LBSeed team member.